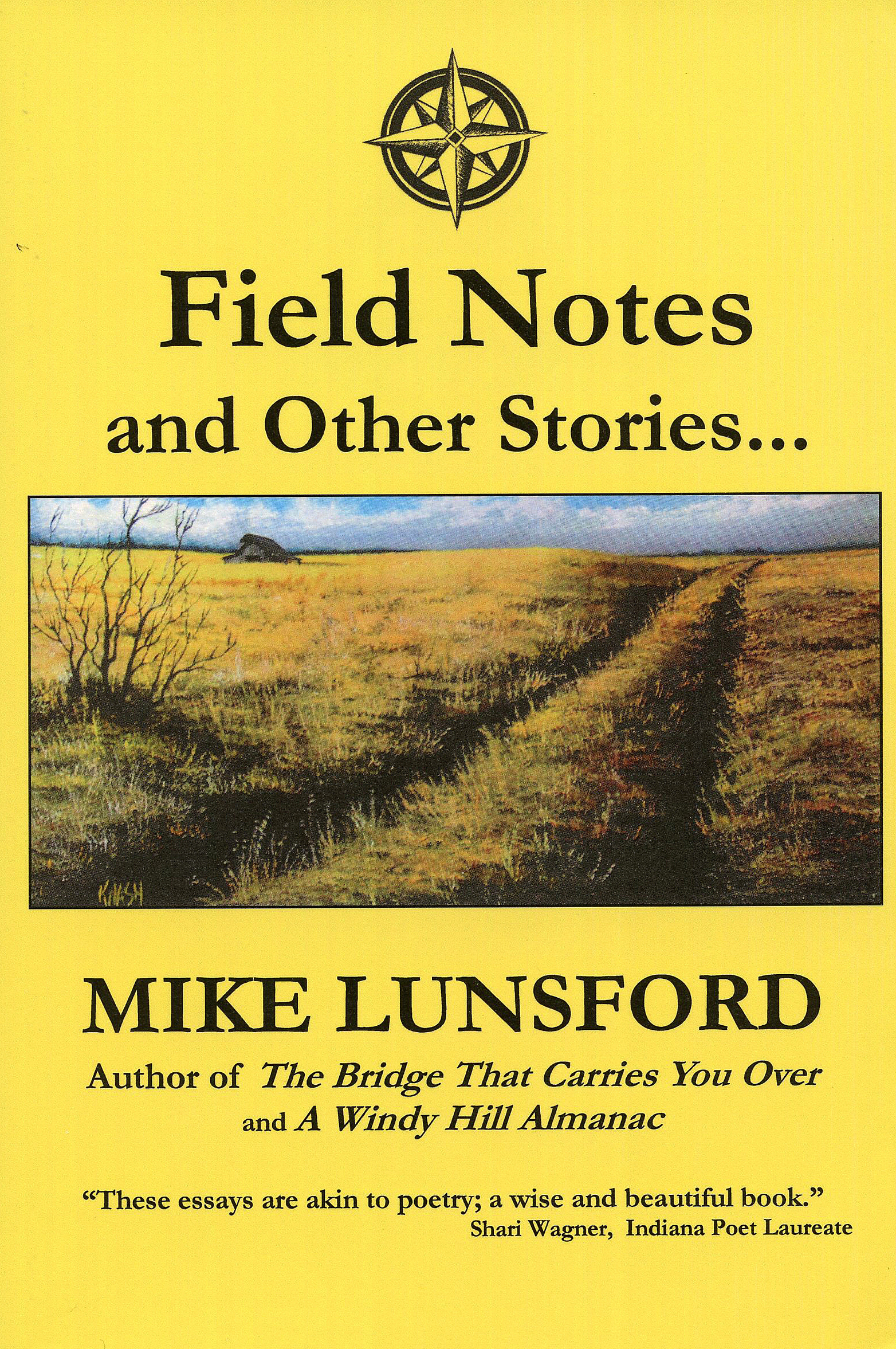 Field Notes and Other Stories
"Grounded in place and memory, the essays in
Field Notes are essentially love letters to the earth.
They show us the importance of knowing the place
where we live and being attentive to nature's lessons.
This is a splendid book—beautifully written, and heartfelt."
Shari Wagner, author of The Harmonist at Nightfall: Poems of Indiana
Buy Mike's Signed Books by Mail:
Buy ANY of Mike's books for $15, and include $4 for shipping and handling. Multiple copies qualify for discounts, so contact Mike by email at hickory913@gmail.com to get a price quote.
*Make all checks payable to "Shade Tree Press" and send to Shade Tree Press, 8945 S. Coxville Rd., Rosedale, IN 47874. Please include a name for inscription.

*Discounts will be given for bulk orders to schools and book clubs.
Buy Mike's Books On Amazon:




Buy Mike's Books At Area Stores:

Lynn's Pharmacy, 22 W. National Ave., Brazil IN
HardestyHouse, Amazon.com; special pricing in effect
Off the Square Artisans, 205 East High St., Rockville, IN
Parke County Tourist & Information Center, 401 E. Ohio St., Rockville IN
The Open Door, 3125 3rd Place, Terre Haute, IN
Barnes and Nobles: ISU Bookstore, 25 N. 4th St., Terre Haute, IN
Kadel's Hallmark, 1800 Fort Harrison Rd., Terre Haute, IN
Baesler's Market, 2900 Poplar St., Terre Haute, IN
Union Hospital Gift Shop, 1606 N. 7th, Terre Haute, IN
G&M Variety, 108 W. Ohio St., Rockville IN
Professional Glass, 1796 N. 9th St., Clinton IN
Parke County Public Library, 106 N. Market St.,Rockville, IN
Ditzler's Orchard Gift Shop, 8902 S. 625W, Rosedale IN

Sidelines, The Best of the Basketball Stories…
"Read, enjoy, and return to a time when a basketball game seemed the most important thing in the world." Randy Roberts, author of A Season in the Sun and Winning is the Only Thing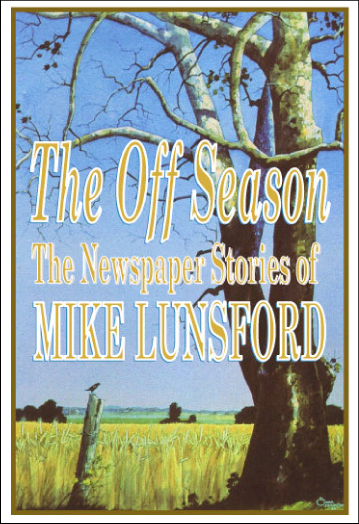 The Off Season, The Newspaper Stories of Mike Lunsford
"If we could distill, bottle, and distribute Mike Lunsford's good sense, our world would be the better for it." Philip Gulley, "Indianapolis Monthly" columnist, author, and Emmy winner.